Writer, Speaker & Brand Ambassador
Whether supporting a cause or discussing her own adversity, Romina is always available to lend her voice as speaker.
Since 2012 Romina Monaco has committed herself to becoming a well-known and in-demand writer. Her diverse published works include feature articles, events coverage, advertorials, business profiles and culinary articles. Romina's success as a professional writer is a result of her creative expertise, strong interpersonal communication skills as well as her instinctual ability to identify compelling subject matter that will engage and inspire her readers.
In her advocacy to raise social awareness, Romina utilizes her popular online medium, Ro On The GO, as a platform for the charitable causes she believes in. Her strong, loyal following have come to both trust and rely on this multi-faceted medium as valuable source of information while corporations, small business, local leaders and governance, non-profits and other organizations turn to her for support as brand ambassador for their various initiatives.
Her vibrant personality, empathy and ability to connect with people also transcends to the podium where she is inspires her audience with both enthusiasm and authenticity. Whether supporting a cause or discussing her own adversity, Romina is always available to lend her voice as speaker or master of ceremonies to those who align with her values and vision.
We have had the pleasure of knowing Romina Monaco for many years. She is a dear and personal family friend and we can attest to her strength of character and compassion towards others. She is an organized, reliable and responsible individual who, not only takes pride in all she sets out to do, but strives to develop strategies for the improvement and efficiency of every task she takes on. For as long as we have known Romina, she is always ready to go above and beyond to help others. As an active contributing member of the community, she has demonstrated time and time again how her, generosity, enthusiasm, dedication and innovative ideas successfully promote the love of art, culture, heritage as well as support local businesses for the community as a whole. Above all, Romina is committed to building and maintaining strong relationships, and is deeply involved with various charities and community endeavors. She is a pro-active problem solven and her motivational skills encourage the best performance from her team. Romina has magnificent interpersonal skills, is self-directed and simply gets the job done and done right. We are happy to discuss how Romina's acquired skills, experience and professional attributes make her the ideal candidate for any role she fills within our community.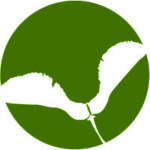 Mario Cortellucci
Cortel Group
Romina is an energetic and compassionate individual. She has strong social skills with the ability to draw people to her personality. I have worked with Romina on several social events and community initiatives most specifically with Scotiabank's branching out program and in the past with the Vaughan Film Festival. I am impressed with her ability to adapt to any team setting and roll up her sleeves to help the team get the job done. Her positive attitude is contagious and often has inspired others to make things happen.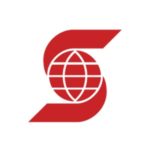 Jason Polsinelli
Scotia Wealth Management
We could not exist without the dedication of our volunteers who play a pivotal role in helping us meet and exceed our goals. And every once in a while you have the privilege to work with an extraordinary volunteer/ambassador that exudes such passion for your mission that their dedication and compassion to the people we serve in the community becomes an inspiration to all. Romina is that extraordinary volunteer. The volunteer that will go out on a limb and share her stories of why Mackenzie Vaughan Hospital is vital to the community and how everyone should roll up their sleeves and consider giving a gift of time, treasure or talent to ensure we have exceptional care close to home.  She is fearless in her unwavering commitment to make this hospital a reality. From the power of her passionate words to training for a 100 km cycling event Romina leads by example. Thank you Romina for all that you do!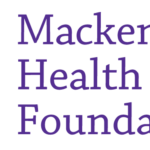 Luci Anderson
Mackenzie Health Foundation, Director, Campaigns
As President of Waves of Changes for Autism I have had the pleasure of working with Romina in executing our noble mission of helping children in our community affected by Autism. She has been instrumental in our growth and the impact we have made in our community. She offers strategic counsel and has a genuine interest and passion towards helping children in the City of Vaughan dealing with Autism Spectrum Disorder Since Waves of Changes' establishment in 2016 she has offered ongoing support for our fundraising initiatives resulting in over $1,000,000.00 raised to date. We have funded 235 applications and have left no eligible child behind. Also as strong supporters of Mackenzie Health Foundation and given her experience and community  involvement we have no hesitation recommending Romina for the position of Officer, Major Gifts.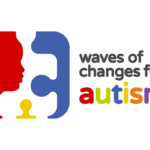 Ellen Contardi
Waves of Changes for Autism
Romina not only brings her wonderful personality, knowledge and great skills to her work, but combines her incredible talent for positioning issues and communications skills with an extraordinary sense of strategy and timing. As much of our 2017 cultural programming and events included several national events being held in the City of Vaughan, our city-wide initiatives were extraordinarily impactful because of Romina's talent. Whether working with community organizations, businesses or engaging with local artists, Romina was critical to insuring that our programming coverage and messaging won the day. She has proven expertise in her writing and is exacting when it comes to her content and precise information communicated to thousands on social media as well as in her published articles. I cannot recommend Romina enough. She is simply a superstar in her field.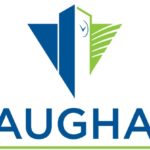 Mirella Tersigni
Culture Development ~ Economic Development and Culture Services ~ City of Vaughan