Created with care and professionalism
As a recognized public figure, Romina is often asked to speak and/or participate in events as master of ceremonies. Her passion for philanthropy including her empathy and ability to connect with people transcends to the podium where she engages her audience with both enthusiasm and authenticity. Whether raising awareness for a charitable cause or discussing her own adversity while inspiring fellow women as keynote speaker on International Women's Day, she is always available to lend her voice.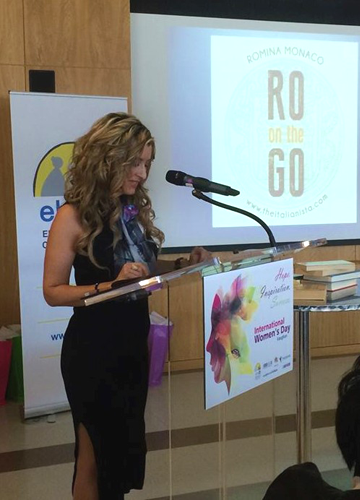 Click on an article to read more.
"Every secret of a writer's soul, every experience of his life, every quality of his mind, is written large in his works."