Roberta Battaglia: A Star Is Born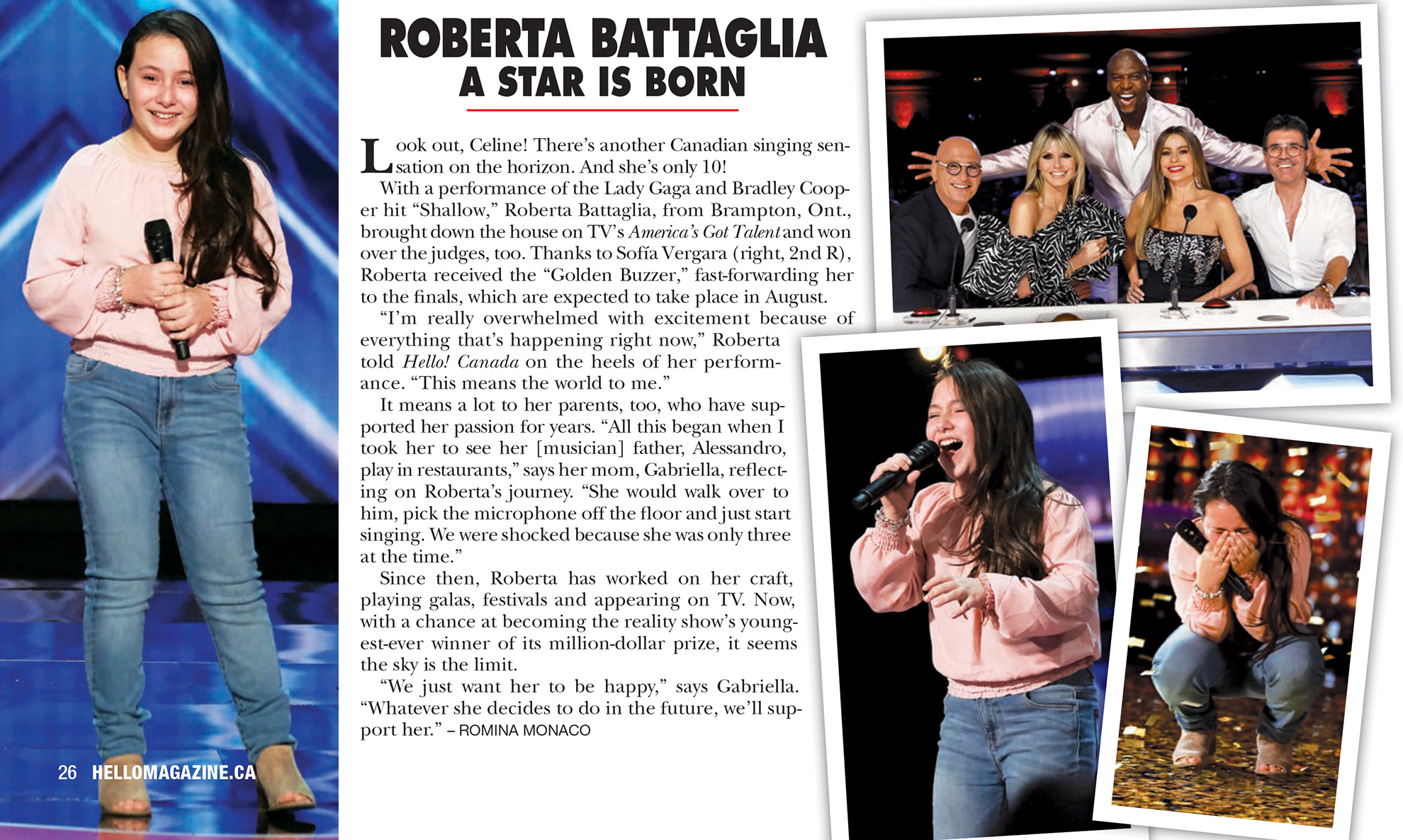 Look out, Celine! There's another Canadian singing sen- sation on the horizon. And she's only 10!
With a performance of the Lady Gaga and Bradley Cooper hit "Shallow," Roberta Battaglia, from Brampton, Ont., brought down the house on TV's America's Got Talent and won over the judges, too. Thanks to Sofía Vergara (right, 2nd R), Roberta received the "Golden Buzzer," fast-forwarding her to the finals, which are expected to take place in August.
"I'm really overwhelmed with excitement because of everything that's happening right now," Roberta told Hello! Canada on the heels of her performance. "This means the world to me."
It means a lot to her parents, too, who have sup- ported her passion for years. "All this began when I took her to see her [musician] father, Alessandro, play in restaurants," says her mom, Gabriella, reflect- ing on Roberta's journey. "She would walk over to him, pick the microphone off the floor and just start singing. We were shocked because she was only three at the time."
Since then, Roberta has worked on her craft, playing galas, festivals and appearing on TV. Now, with a chance at becoming the reality show's youngest-ever winner of its million-dollar prize, it seems the sky is the limit.
"We just want her to be happy," says Gabriella. "Whatever she decides to do in the future, we'll support her."