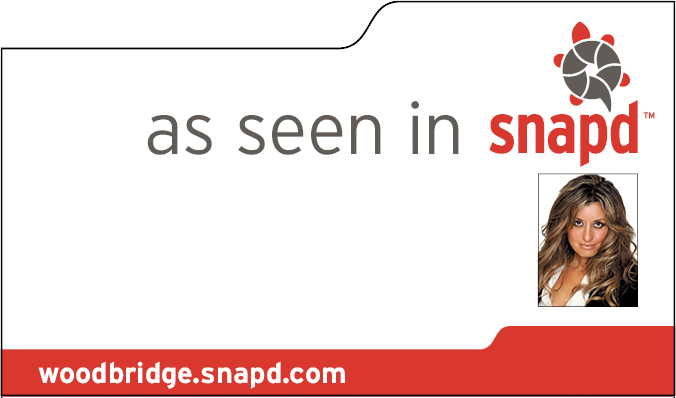 Buying a property can be a daunting task for anyone.  Not only is the process complicated, the financial aspect can also prove to be overwhelming and intimidating – especially if you're a first-time home buyer. Shopping around for a mortgage is one of the more tedious prerequisites so it's reassuring to know that there are community-oriented, responsible individuals like Frank and Anthony Di Nardo, who are willing to go that extra mile to ensure you get the best deal possible.
Although Di Nardo Financial Inc. is new to the Vaughan landscape, having just recently opened its doors in Maple, those behind its operation are seasoned professionals.  Owned and operated by siblings, Frank and Anthony, the mortgage brokerage firm includes a trusted team of agents with over twenty-five years of combined knowledge and experience.
"We are not reinventing the wheel.  What distinguishes us is the quality service we provide. Our goal is to build trust with our clients and guarantee they get the best deal possible. We want everyone to feel satisfied and confident with the decisions they've made regarding their mortgage agreement" says Frank, the elder of the duo.
It was not a coincidence that while growing up both brothers exhibited a mutual interest in finance.  Rather, this passion was passed down by their father.  Gino Di Nardo's long career as a bank branch manager, including his early years spent as a mortgage broker, had a profound effect on his children.
"He has always been a mentor to us" explains Frank. "Before we were even licensed and practicing as agents our father had exposed us to the world of finance.  Regardless of the education we received, the most important lessons we learned were from him. He faced every possible scenario and what I admire about him was how quickly he came to find solutions for people" he adds, leaning back in the chair of his contemporary-style office.  Beside him as an old Remington typewriter from 1908 he says he picked up at an antique shop – a sentimental item for a young, diligent business man.
Frank, who holds the broker title at Di Nardo Financial, is a graduate from the University of Toronto with a double major in finance and economics.  After receiving his mortgage training from Seneca College, he was employed as a mortgage agent at Invis, the renowned national mortgage brokerage firm. He returned to Seneca several years later, choosing to further his education and attain his broker licence.  Following in Frank's footsteps shortly thereafter was his brother Anthony, who now practices as an agent.
Unlike the days of yore, many of today's buyers are opting to go with the services of a mortgage agent who will negotiate with lenders their behalf. However, there are still those who fear dealing with any institution other than a bank.  In accordance to the Mortgage Brokerages, Lenders and Administrators Act of Ontario all professionals must be licensed and comply with the strict guidelines and regulations administered by the Financial Services Commission of Ontario (FSCO).  Not only does Di Nardo Financial meet these requirements, it is also a member of the Independent Mortgage Broker Association of Ontario (IMBA) and the Canadian Association of Accredited Mortgage Professionals (CAAMP) – organizations entrusted in maintaining the integrity of the industry.
Trying to understand the advantages of dealing with a brokerage over a banking institution can be a challenge, especially for those who are not mortgage savvy.
"We offer better overall service and we're more flexible" explains Frank.  As the middlemen responsible for bringing lending institutions and borrowers together brokers have access to more lenders than banks do. Furthermore, their agents basically hold your hand through the whole process, even following up after the sale to continue their commitment.
"We deal with a great number of credible lenders so we are able to bring a wider variety of offers to the table. We also cover every aspect of the mortgage agreement from assessing your credit situation, determining what you can truly afford and finally presenting a wide array of options.   A bank has more defined boundaries and is more restricted because it usually draws from one lending institution. It's difficult to get the best deal in these circumstances and with the new legislation that's been implemented the banks don't take on much risk" say the Di Nardos.
Many times brokers will find a lender who will make loans that a bank refuses – an example being bad credit.  Also, loans for commercial properties might be easier to procure through a broker. One misconception is that brokerages charge clients for their services. Not so, according to Di Nardo Financial.  Mortgage brokers are paid their fee by the lender. Only in rare circumstances is a fee warranted.
"There are a lot of feel goodstories that come out of here" says Frank.  "I get so involved sometimes because I really want to help people get what they want.  Some might say it adds a more human element but for me it's just a natural part of what I do"he adds.  As husbands and fathers themselves, the Di Nardos understand that there's a fine line between business and community responsibility.
As for what's in store for Di Nardo Financial's future, Frank and Anthony give some insight.
"Besides continuing our commitment to serve the Vaughan community, we would like Di Nardo Financial to be accessible throughout the Greater Toronto Area.  Large offices with a huge staff definitely don't interest us.  Credible, experienced and smaller teams offering outstanding quality is what is most important. "